10 Things to Consider During Facebook Marketing
2023-04-24 2442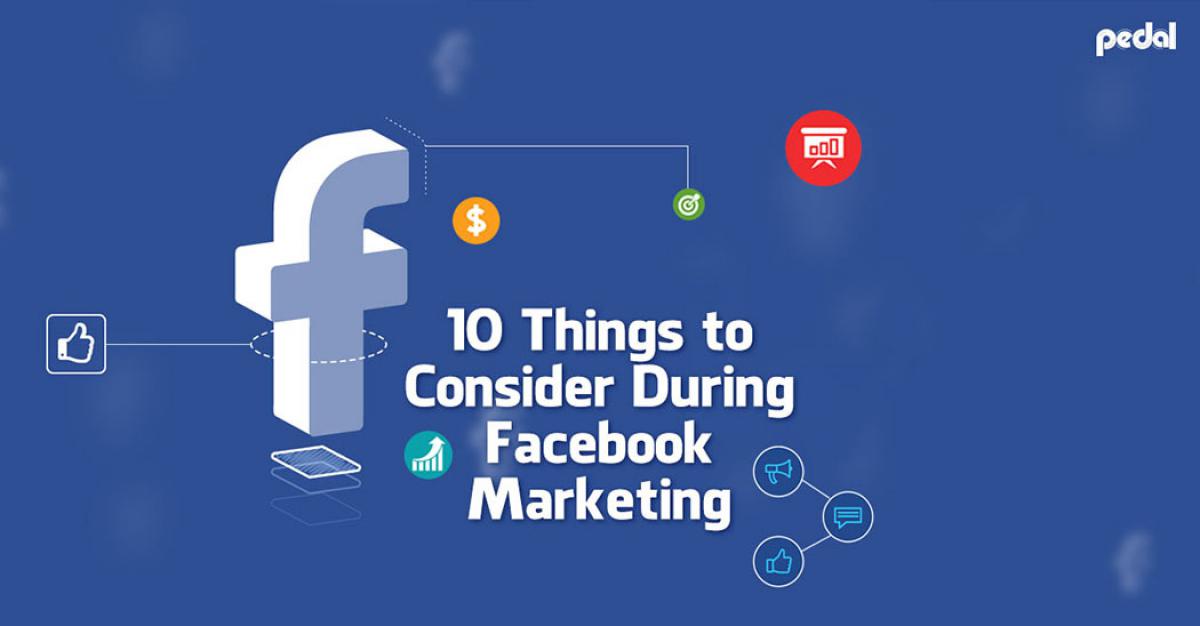 Social Media Marketing has started to play a pivotal role in establishing brands. It can be used to target audiences with a greater accuracy as the individual behavior, interest and involvement is well known. Besides, Facebook is one of the most used social media platforms alone which has 8-9 million active users that covers 97% of the total internet users in Nepal.
Advertising on Social Media (Facebook, Instagram, LinkedIn, Twitter etc.) has become a normal trend but the big question is whether we are creating the strategies in the right way or just pushing the information that no one cares?
Here are 10 important things to consider while drafting the content for Facebook Marketing.
1. Offer Giveaways to the Business Page Followers
According to some researchers, around 37% of the Facebook users follow the brand page for offers, discounts, giveaways etc. Offering exclusive offers to those who follow your page will motivate them to like or comment on the page giving expansion in the reach. This tactic works for both small and large businesses.
2. Create Engaging Post – Likes Alone Don't Help
Many people have a belief that if they have more likes on their page, they are reaching to a greater audience. Yes, this is true but only a half truth. According to marketing world insights, the reach of organic post is something between 3 to 4.6% of the total likes of the page. It greatly depends upon, how engaging the posts are and the amplification takes place accordingly. It has also been found that post that receive engagements within few hours of posting gets the greatest reach. So, one shouldn't forget the basics of creating the most engaging posts. Try different post types and create unique user experience.
3. Create Mobile Friendly Content
47% of the Facebook users use mobile phones for browsing. The formats which are vertical or in 1:1 format receive greater attention. While providing links too, the links should be able to load instantly on the devices without using greater bandwidth. In short, the content should be built with mobile first strategy.
The users are carrying mobiles with them 24×7. One cannot risk ignoring them.
4. Keep It Short and Sweet
While there's definitely a time and place for long format content, your Facebook ads and link descriptions apparently aren't it. Content on creatives should be as short as possible. The use of descriptions can be made to convey further information. Cleaner designs are much preferred. Let the pictures talk.
5. Post Videos with subtitle
Videos are the best performers on the social media sites. Hence, Facebook has dedicated a separate tab for Videos. But videos auto playing with sounds, when s/he is in a group can be really embarrassing. Either people will just scroll up or stop the ad. This is not actually what we want. Using subtitles can add an opportunity to be watched. People can watch sitting in a group, bus, café or wherever. Don't let your effort get wasted without being watched.
6. Capture the attention within first 3 seconds
It is a good idea to make an excellent video but the entire effort is going to be analyzed in the first 3 seconds. Make the first 3 seconds most appealing such that it shows something interesting is coming up. It's not necessary to revel everything in the first 3 seconds but it should be able to hold audience's attention.
7. Focus on Stories for Greater Organic Reach
Stories layout on Facebook has recently been revised. Facebook has a greater emphasis on the stories section but it has not been widely used on Facebook compared to Instagram and WhatsApp. Hence, there is an opportunity to reach a greater audience through the story section with little or less expenditure. Even the organically posted stories have greater views.
8. Use AI Bots for Messenger
Messenger bots is the next big thing that is taking place. Users like to get instant replies and prefer texting compared to the phone calls. Support using text also provides a greater opportunity to share supporting materials and look into the matter calmly. The AI chat bots with the help of machine learning can address maximum of the common problems creating better user experience.
Bigger brands are widely using the AI bots with personalized messaging facility. Try AI bots for your page and websites (through fb chat integration) and be available for your customers 24×7.
9. Target a Specific Audience
Audience targeting is another bigger decision while promoting your ad. It should be wisely devised so that it is neither too generic nor too specific. If the audiences are too generic, the advertiser can end up spending for nothing in return. It will also lead to decrease in the Click through Rate hampering the performance and reach of the website. Getting too specific can inhibit from reaching the desired number of customers.
Hence, its wise to choose specific audience, who might really be interested in your business or services.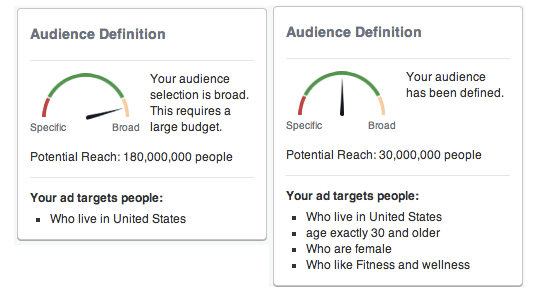 10. Clone the Performing Audience
It is always a better idea to use the custom audience who have already shown any types of interactions with the advertiser's page in the past. The advertiser can actually predict their behavior, create a look alike within a given location and reach them in other steps of advertising. This will save money as well as give results beyond expectations.
Facebook Advertising can be much profitable when done with appropriate planning and understanding.
We aim to disseminate what we know in subjects relating to integrated marketing that includes digital marketing, advertising, content creation and marketing, public relations, branding, event management, web solutions, video/photography, corporate social responsibility, etc. that might help you remain informed. Drop in your feedback. We are happy to improve; always!
Pedal Group is the best agency for social media marketing in Nepal, create social campaigns that rock the hashtags, drive traffic to your site, and help you shape your industry. We believe social media today is more than only sharing your needful information to your audience on Facebook. It's a powerful way of building a recognizable brand, engaging with your community on a personal level, and driving new business through highly-targeted advertising.