Social Media Optimization Qualities
2023-05-08 197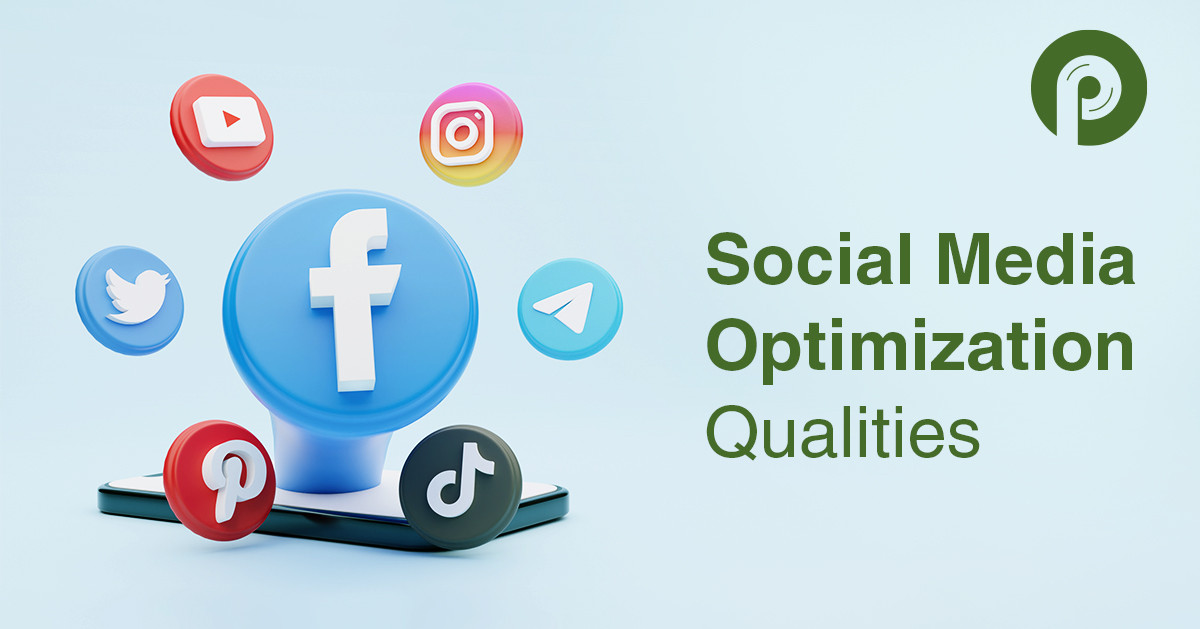 The way companies in Nepal and throughout the world market themselves has changed with the growth of social media. Social Media platforms such as Facebook, Twitter, Instagram, and LinkedIn, have helped companies grow successfully with social media marketing. Social media marketing also helps maintain an active social presence and needs dynamic management.
Content strategists and content producers are always working to provide engaging content as the social media marketing landscape changes. Yet merely being present on social media is insufficient. Businesses must concentrate on social media optimization if they want to harness the potential of social media fully. Several firms have recognized the significance of social media optimization in light of the growth of social media. SMO is the process of making your social media accounts more effective to build your audience, boost traffic, and raise brand recognition.
At Pedal Advertising and Digital Marketing, we always try to keep consistency on specific traits of specific clients to succeed with SMO. Our techniques have helped our clients achieve their goals through social media marketing in Nepal and its proper optimization.
We'll talk about the best practices for efficient social media optimization in this blog article.
Content Consistency
Consistency is one of the essential elements of a successful SMO. Consistency entails updating your social media pages frequently with new information. Also, it entails preserving a unified brand voice and aesthetic across all of your social media outlets. Consistency will help you create a devoted following and raise audience engagement.
Content Relevance
Relevance is another quality of a successful SMO. Make sure your social media material is pertinent to your intended audience which takes being aware of the wants and desires of your audience and producing material that speaks to their needs and interests. You may boost interaction and develop a vibrant community around your business by producing pertinent content.
Engagement
Engagement is another crucial component of a successful SMO and social media marketing. You can have engagement with your audience in whatever way you like through social media. There are ways of interacting with your audience directly by answering their comments, posing inquiries, and starting dialogues. You may increase trust and solidify your relationship with your audience by connecting with them.
Content Optimization
Proper content optimization is sure to increase the efficiency of any brand and make social media marketing a success. Content optimization will make sure that your profile descriptions, photographs and images you post, and hashtags are consistent with your brand and target market. You can boost your exposure and connect with more people by improving your profiles.
Analytics Study
Lastly, an emphasis on analytics is necessary for an effective SMO. This entails monitoring and evaluating your social media data to determine what is and is not effective. You may use analytics to spot patterns, evaluate your progress, and modify your approach as necessary.
Being careful with your data is the first step in doing social media marketing properly. To make the most of your already running campaigns, you can be reactive in the short term. Nevertheless, you should act proactively by using these lessons learned to guide your subsequent plan revision.
Monitoring your growth is a significant must-do if you want to make sure you reach as many clients as you can. Our social and analytical reports from Pedal Advertising and Digital Marketing may give you insight into everything from your best-performing content to how engaged your audience is. These reports are essential for maintaining responsibility and ensuring that your numbers keep rising.
In conclusion, SMO is an essential component of social media marketing in Nepal and all around the world. Businesses may establish a strong social media presence, boost engagement, and reach their target audience by putting a significant emphasis on consistency, relevant content, optimization, authenticity, and analytics.