Can WhatsApp be the Next Big Platform for Markerters?
2023-04-01 1109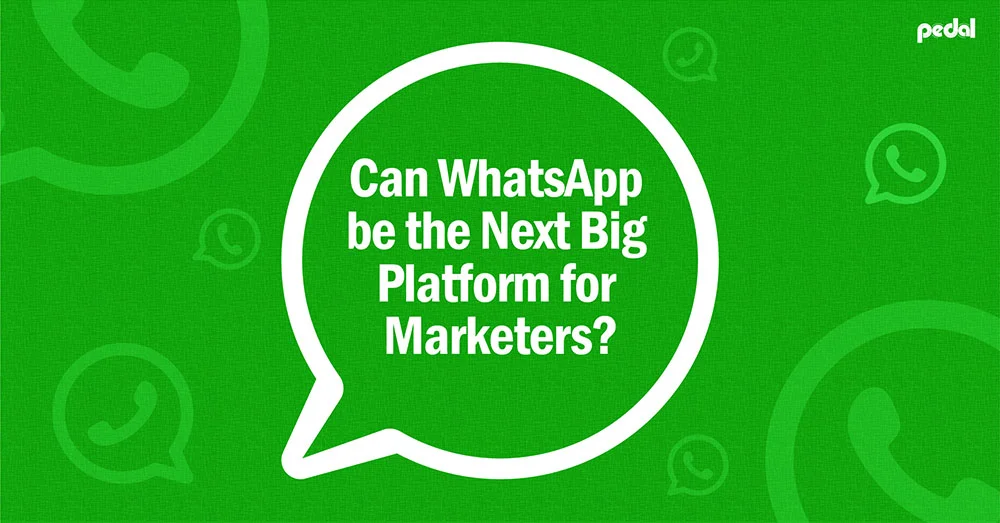 WhatsApp which is now owned by Facebook is probably the most popular Instant Messaging app. It has been widely loved due to its simple platform and number of features that it provides. Most importantly, it needs an active mobile device to operate and all data is backed up on mobile. So, people rely on this platform much. You cannot even login to two different devices from a single number.
Here are some interesting facts on WhatsApp
WhatsApp has 1.5 billion users from 180 countries that makes it the most popular instant messaging app worldwide. Facebook Messenger is on the second place with 1.3 billion users.
There are daily One billion active users.
The biggest market for WhatsApp is India with over 200 million users. Sometimes, the figure crosses 300 million.
Brazil has 120 million WhatsApp users.
Unexpectedly, the U.S. market has fewer shares with 23 million users.
The market penetration of WhatsApp is highest in the following markets. The Netherlands with 85%, Spain with 83.1%, and Italy with 83%.
WhatsApp statuses have been used by 450 million users leaving Snapchat stories behind.
WhatsApp Business has Three million users.
29 million messages sent every minute, while daily WhatsApp messages exceed 65 billion.
WhatsApp Video and Voice Calls consume two billion minutes daily.
The total number of daily video calls made on WhatsApp is 55 million that takes 340 minutes in total.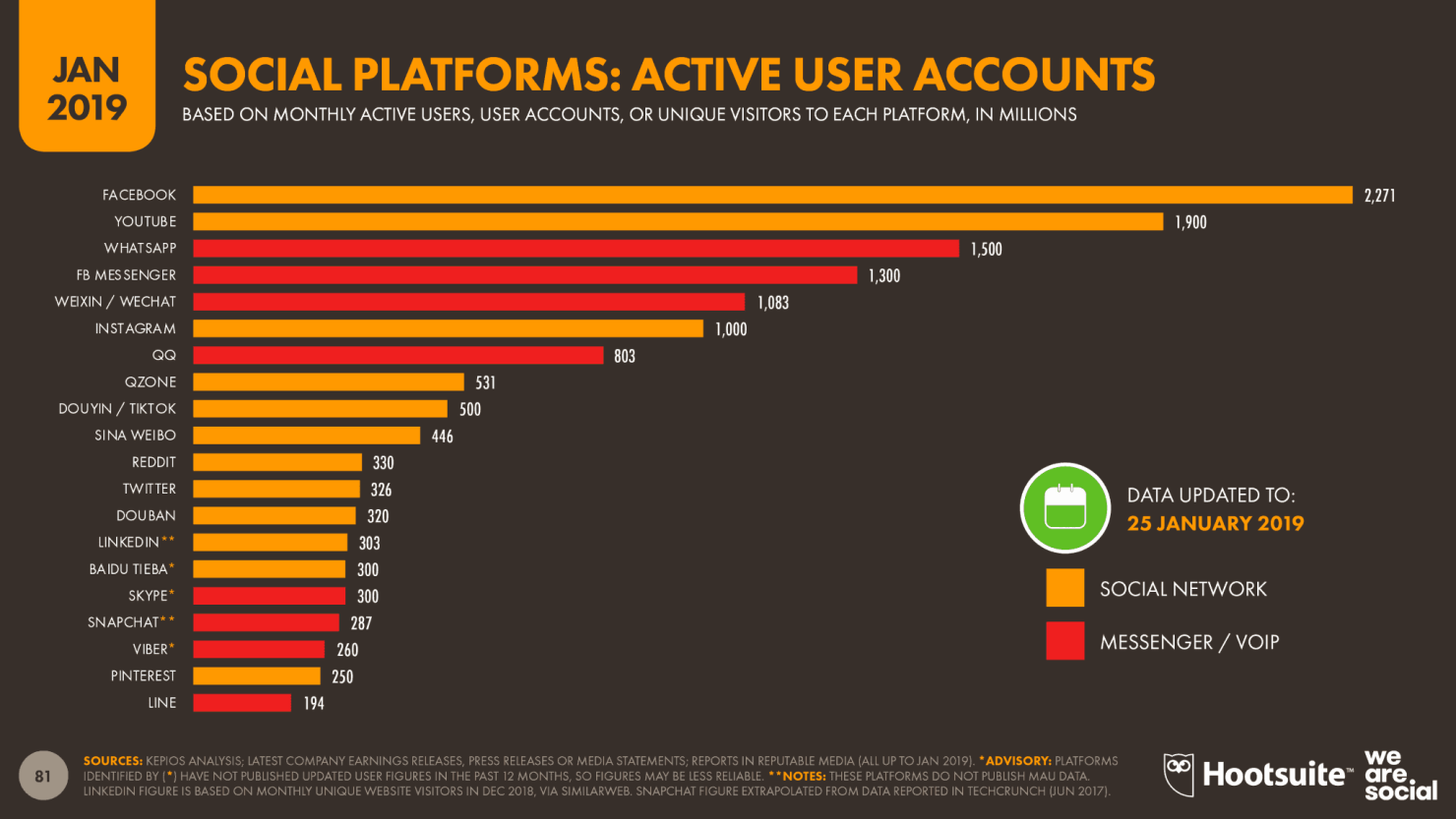 People nowadays prefer texting over phones. Businesses receive more messages compared to calls. Businesses are realizing this fact and actively integrating live chat options on their websites. Social media are receiving more queries through messages than before and people tend to seek immediate replies from businesses. This is where the AI bots are playing a greater role for creating improved customer experience.
Realizing this great opportunity, WhatsApp even launched its first ever revenue based app, WhatsApp for business. It was aimed to help smaller businesses find perspective clients while they cannot afford to build their custom domain or lack proper platforms to establish themselves. But WhatsApp for Business also aims to cater the needs of bigger brands in long run with more customized options to meet greater requirements. The biggest influencing factor of using WhatsApp to grow the business is that it has already a well-established number of active users.
What is WhatsApp for Business?
WhatsApp for business is a free to download app that is available on android and ios devices and functions similar to WhatsApp. Most of the features are alike while WhatsApp marketing has following unique features tailored for businesses.
1. Logo
The logo of WhatsApp for business is different from the normal WhatsApp logo. It has a B sign in the middle depicting Business.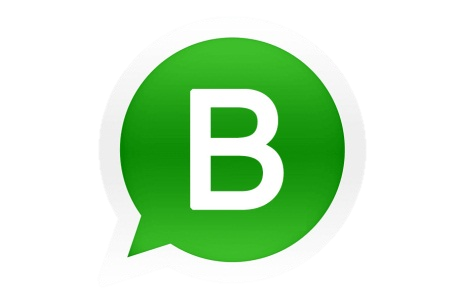 2. Business Profile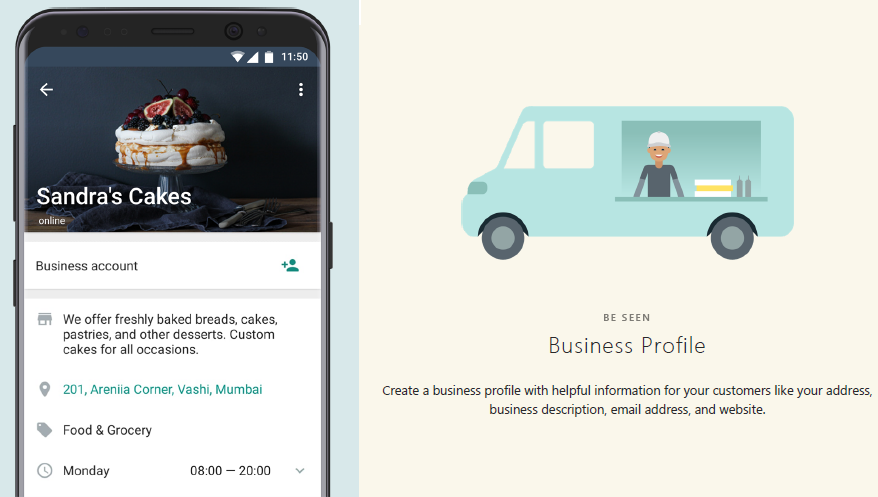 For businesses to get discovered by their clients easily, WhatsApp for Business App allows users to create a business profile with helpful information for customers like address, phone number, business description, email address, and website. Businesses can also add the time of their operation and notifies when the customers can get in touch.
3.Smart Messaging Tools
With WhatsApp marketing strategy, custom automated messages can be created to greet your first time customers and inform them about what they can expect. Short custom url can be generated to help others find your business and even start a conversation.
Out of the business experiences, most of the queries can be categorized to certain groups. With WhatsApp for business you can set the quick replies where you can use a keyword to make quick replies with the custom text that you have created. The quick replies initiate with "/" sign followed by the quick replies.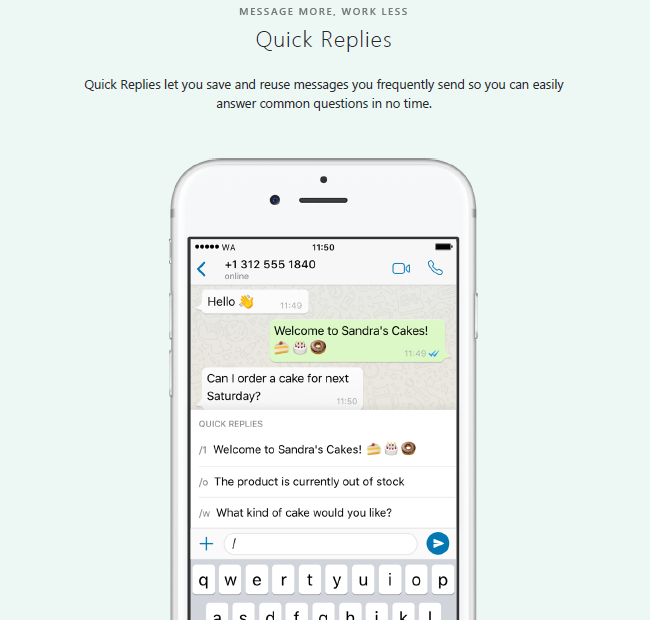 4. Messaging Stats
The business can track on the number of messages sent and received through this statistic tool.
5. Labels
Businesses can better organize their contacts with labels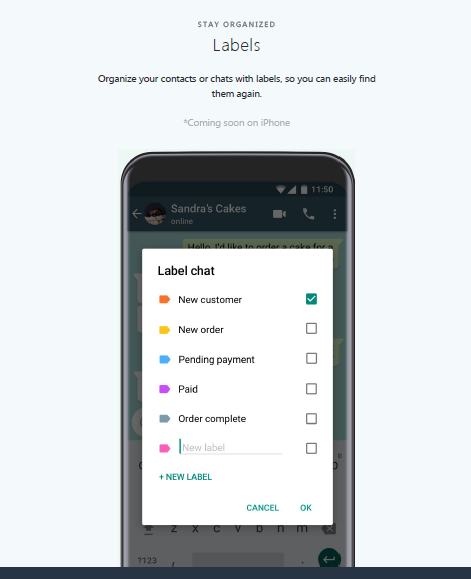 6.WhatsApp Web
To share the access with the team, it can support, WhatsApp web where people can login from their computers and access the message.
Recently, Facebook has been pushing this platform with new call to action button on Facebook Ads. We can see receive message on WhatsApp button among the call to actions.
It would be much easier for a business to make WhatsApp marketing strategy WhatsApp us on 98xxxxxxxx than to call us on 98xxxxxxxx. This platform is slowly testing its features and trying to evolve with more improved messaging features. Time will show whether people would be really interested or not.
We aim to disseminate what we know in subjects relating to integrated marketing that includes digital marketing, advertising, content creation and marketing, public relations, branding, event management, web solutions, video/photography, corporate social responsibility, etc. that might help you remain informed. Drop in your feedbacks. We are happy to improve; always!