3 Social Media Strategies to Enhance Your SEO
2023-04-24 1926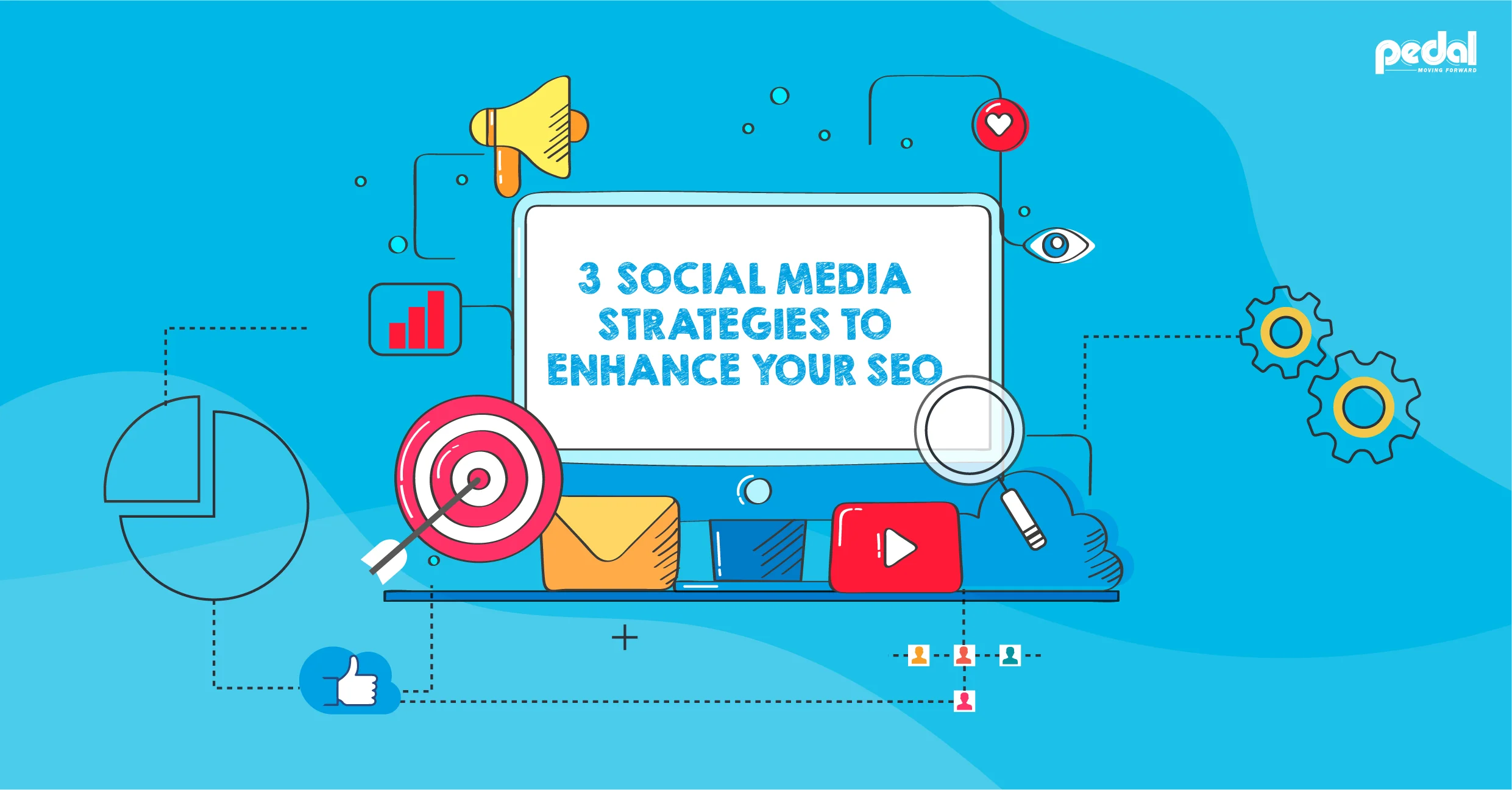 The relationship between social media and SEO is a long-debated topic and there is no clear answer to this. If you consult some expert, they might advise you that it is a complete waste of time but if you observe closely, you can find out that your social media efforts help you getting discovered on the Google SERP (Search Engine Result Page) because the content that performs well on social media will likely earn more backlinks, which helps boost search ranks.
According to Google, Social Media is not a direct SEO ranking factor. However, it can help increase brand awareness and overall visibility on search engines. Any kind of business irrespective of its size can take countless advantages from its SEO campaign if executed properly.
Is it the end of our social media optimization efforts? Certainly not. See the statement clearly, it says it's not a direct way but it does consider the fact that how often a brand content is being talked about in the internet space and how well people are relating to its authenticity. In an interview, a top professional from Google admitted that Google web crawlers crawl the social media websites redirects in the same manner they crawl other websites. Hence, it can be analyzed that the relationship between social media and SEO isn't clear cut … but it does exist and it can help you attain rank #1 if you understand it.
1. Build Strong Followers and Reputation:
Large number of contents are created on Facebook each day so its difficult for SEO tools to crawl each page or pin down the true identity behind several social profiles. It is good to maintain consistency across several profiles like Facebook, LinkedIn, Twitter, etc. to maintain consistency.
Optimize your content to make your page discoverable with great content strategy. Use keywords and questions that people are searching about. Besides, creating relevant content on local topics will get greater followers and engagement leading to Page Follows.
The total number of followers on your page also helps for greater reach as greater the number of people, greater the reach, as at least 5% of total followers can be reached organically.
Original and beneficial content can only hold them to the page and make them share your content.
People often like to get associated with popular brands or pages. A good reputation will increase brand mentions and cause spread of page messages and increase the credibility and visibility of the page.
2. Engage and Amplify:
Only getting followers cannot be beneficial. People will act on your post only if it is really engaging. Use viral headlines, appealing images and explicitly ask people to share your content.
Social media posts don't have a great lifespan. They disappear very soon unless people are sharing the content often. Collaborating with similar pages and sharing each other's contents and working out on facts found can also be beneficial for both the parties. People often like to share recent or interesting ideas so the focus should be inclined towards that.
Find opportunities to comment on relevant posts and be responsive to messages and comments on your posts. This will greatly contribute to social identity and popularity.
3. Encourage External Links:
Lots of posts are shared on Social Media having link/s to your website or content. As people get interested in the posts, they will open and read the posts. This will force the web crawlers to take the ranking of your website higher.
It is a practice to quote the reference website while creating article or stories. If the content really stands out people will share a link to your website in their content which will also contribute to rank your website. Use your social media as a social broadcasting opportunity. People can be tempted with giveaways to make shares especially when you have a new campaign to make your service discovered sooner.
Besides Google search, other searches are also increasing rapidly. People search on Bing, Ask, Facebook, Twitter, etc. Strategies on Social Media can help brands to get discovered soon so it's beneficial for brands to focus on social media marketing strategy to uplift their brands.
Pedal Group is the best agency for social media marketing in Nepal, create social campaigns that rock the hashtags, drive traffic to your site, and help you shape your industry. We believe social media today is more than only sharing your needful information to your audience on Facebook. It's a powerful way of building a recognizable brand, engaging with your community on a personal level, and driving new business through highly-targeted advertising.
We aim to disseminate what we know in subjects relating to integrated marketing that includes digital marketing, advertising, content creation and marketing, public relations, branding, event management, web solutions, video/photography, corporate social responsibility, etc. that might help you remain informed. Drop in your feedbacks. We are happy to improve; always!