The Power of Call to Action
2023-04-24 1286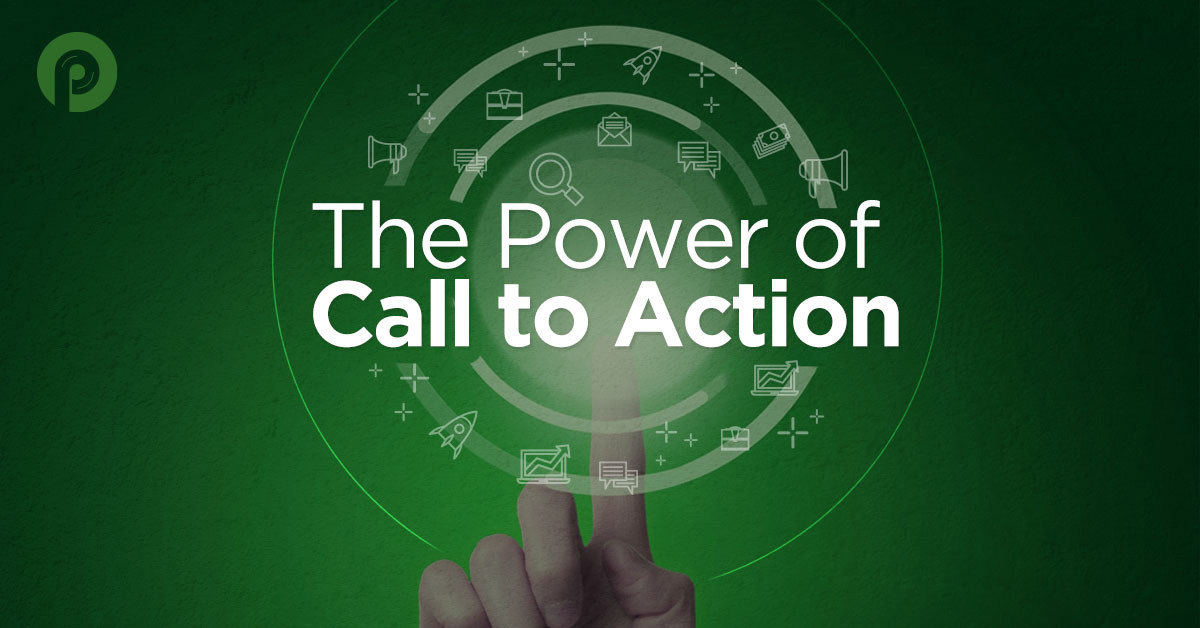 Every digital marketing campaign and strategy aims to invite potential customers to buy or at least check out the main product. To convert any probable customers to possible customers, marketers use a tool or step known most popularly as Call-To-Action (CTA). A CTA works as a direct invitation to customers allowing them to purchase the product they are looking for.
The use of CTA is most popular in the area of digital marketing predominantly in social media marketing, email marketing, and website marketing, where it serves as your first or last step of a customer's purchase journey. Some common CTAs in use today that we can see in social media marketing and sectors of digital marketing look like Buy Now, Order Now, Click Here To Subscribe, Find Out More, Visit Our Website (…), Add To Cart / Wishlist among many others.
A call to action—or perhaps even several CTAs—must be included on the page of a client's website. Without an effective CTA, a marketing effort cannot be considered successful. All of these things — conversions, income, sales, and profits — are dependent on the call to action. The CTA is vital, influential, and the cornerstone of any successful online marketing campaign.
CTAs do not necessarily have to be online either. If you have ever accepted any sort of product samples offered by businesses or their representatives, that is CTA. Or if you've been offered to be shown a shoe or a piece of clothing while browsing through a store, that is also a CTA. Now that we have a basic understanding of what CTA is, let's move on to discussing how CTAs can be effectively used to grow your business.
Offering your visitor something rather than simply asking them to do something is the secret to a powerful and effective call to action. Keep in mind that you are only asking them to proceed into the next stage of your sales funnel but you are also establishing a connection. It's important for people to get familiar with your company, brand, and goods or services. A pushy sales technique may not work.
You may provide your website visitors with a free item, exclusive offers, or any other comparable chance to learn more about the issue your brand resolves. Anything you provide must be valuable to your visitor. In order to determine whether your brand is the best option for them, keep in mind that they first want to understand how to fix their problem.
So, the CTA offer you make should be something that informs them about the problem at hand. For instance, an academic institution may provide free learning materials. Also, your online call to action ought to be aesthetically appealing. Make it really straightforward and clear. Make the CTA button very clear so that your visitor knows precisely what to expect when they click it. After they click, they should be directed to a special landing page where they may provide you with some basic contact information so you can deliver the services you've offered. And it ought to mark the start of their journey from visitor to client through the sales funnel.
Now let's look at how to effectively use CTA and the factors that make them powerful enough to attract probable customers.
Clear Idea
The first thing to keep in mind when dealing with CTA is, who the CTA is calling and to what action. CTAs are more or less an appeal to users, that invites their responses and brings conversion. As CTA act as a tipping point between bounce and conversion, it is absolutely necessary to make CTAs that align with whatever you are trying to sell.
Just getting someone to answer a call to action constitutes a conversion. Conversions happen as a result of effective CTAs. Most frequently, a button must be clicked or tapped.
There are literally tens of thousands of distinct call-to-action styles. If you want the user to take an action or make a response, utilize a call to action. A CTA can be used to encourage visitors to perform any action, such as downloading a PDF, completing a form, making a purchase, or even just clicking over to another page.
The Placement of CTA
The placement of a CTA is another crucial factor that determines how well it works and becomes successful. As mentioned by Martech, there are mostly three basics to placement on CTA and they are, the number of CTA, the number CTAs on a page and dominant CTAs.
There is a common misconception that a page should only have one CTA. The more CTAs there are on a page, the more likely it is that the user will convert at any time on the page. Conversions will rise if you use CTAs liberally. Yet, CTAs on a page should not compete with one another. Don't overwhelm the user with alternatives. Decision paralysis occurs all too often, forcing the user to make no choice at all. When CTA is used in social media marketing, however, the approach or principles are extremely different. While CTAs are present on websites and can be utilized several times, one CTA is regarded as the best in social media marketing.
Another thing to keep in mind is where you place your CTA to receive maximum attention and results. Most research has shown that web surfers scan web pages in an F-shaped pattern. A typical user begins in the upper-left corner, scans the page twice horizontally, and then looks (or scrolls) down the left. This implies that you should add CTAs to headers, side panels, the bottom of pages, articles, posts, and other content, among other places.
Design of CTA
Similar to marketing and digital marketing, design plays a huge role in the success of a CTA.
A CTA must be designed to be recognizable and as mentioned by ConversionXL, people spend the majority of their time on other websites and are accustomed to common wording such as "prices" or "login." Don't allow your message to get buried in a creative fog. Users must be able to identify your CTA as something they should click on.
Furthermore, a CTA should be part of the page but set off from the main body of text. Using different colors from the ones used in the body can be beneficial. Another thing to keep in mind is a CTA must look striking at first glance. They must stand out calling out to users.
CTA Copy
What you write in your CTA matters and being creative with text copies is guaranteed to results. CTA must have a clear goal. The user needs and wants to know what will occur if they click the CTA button. The user's expectations must be met by the CTA.
The CTA copy should be as compelling and action-focused as feasible. After all, it's an appeal for action. Employ a verb to indicate action: purchase, acquire, get, learn, discover, etc. Indeed, "Get" does rather well. Everyone loves to receive things, and we all understand what it means to "get." Also, it is brief. E-commerce and conversions depend greatly on trust-building. Landing pages and CTAs should use trust signals.
Do Digital Marketing the Right Way with Pedal
Pedal Advertising and Digital Marketing is a leading marketing and digital marketing agency in Nepal. We strive to help you establish your business as an authority with informative, targeted content with a strategy that follows your audience and boosts your business efforts even further on digital media.
We want to share what we know about integrated marketing-related topics with you, such as corporate social responsibility, branding, event management, online solutions, video/photography, digital marketing, advertising, and content production and marketing. For best digital marketing and advertising service in Nepal, contact Pedal Group.