Digital Marketing in Nepal: A Comprehensive Guide 2023
2023-04-24 6919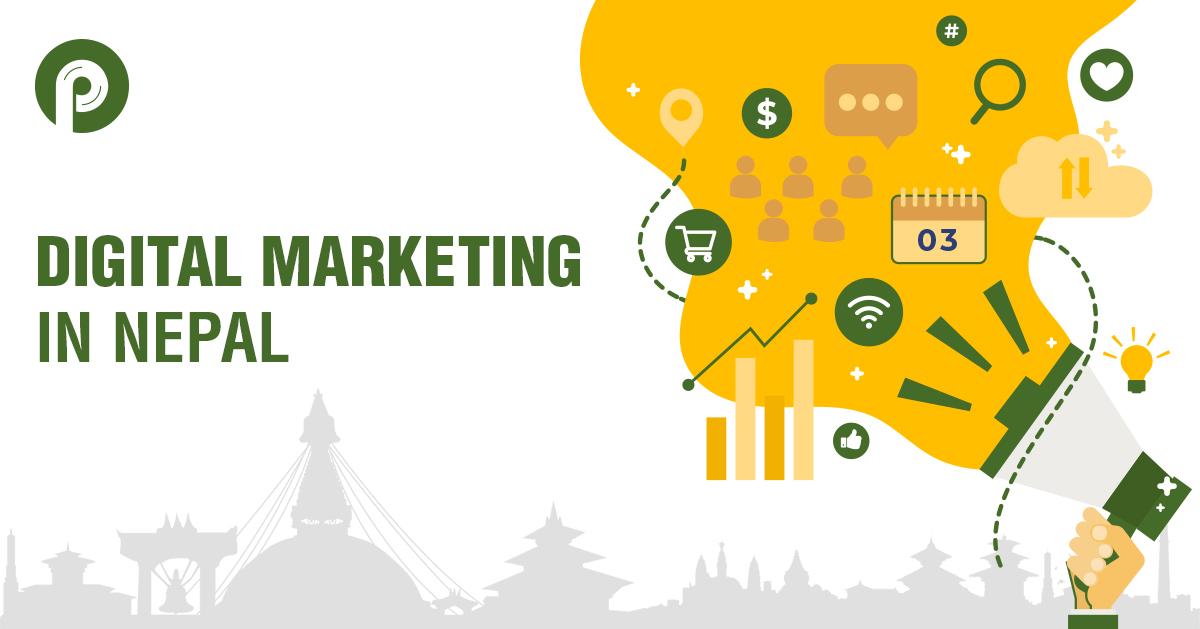 As the internet has become an integral part of everyday life, its use as a marketing medium is necessary which led to the growth of Digital Marketing in Nepal. Internet marketing demonstrates the trends on the internet and with technology. This challenges internet marketing companies in Nepal to remain current and informed on how these technologies are used. The best digital marketing agency identifies the changing face of the internet on how businesses operate in the marketing industry. Digital marketing, unlike traditional marketing, is based on digital media and digital content framed within digital plans.
Online advertisements are delivered through digital channels such as search engines, websites, social media, mobile apps, and emails. Nepal is well equipped with all the infrastructures to scale up integrating different platforms available in the process of online advertising. Digital Marketing in Nepal is constantly evolving and many companies are already leveraging the power of digital marketing to endorse their brands, products, and services through various online media channels.
This article explores the possibilities brought forward by various digital mediums helping digital marketers to exercise digital marketing strategies to the best of their efforts.
Why is Digital Marketing in Nepal important?
Internet marketing company puts effort into utilizing various marketing tools and tactics to advertise, promote and attract numerous customers through online channels such as social media, email, website, and YouTube with the aim of reaching the right set of audience and creating user-generated content.
Simply put, it is the endorsement of brands, goods, and services on the online platform to attract a wider audience and potentially drive qualified leads. Web marketing companies in Nepal must use the internet to create value for their customers as well as other local agencies. We as one of the leading Digital Marketing Companies in Nepal use integrated marketing techniques to grow our client's business on an online platform by using different forms of digital marketing channels.
The trend of Display advertising has dramatically up with its high outcomes in terms of sales. It is a type of online advertisement that combines text, images, and a URL that links to a website where a customer can learn more about or buy products.
Also Read: 5 Reasons Why You Need Digital Marketing
Digital marketing services have encountered digital PR as one of the most powerful and effective marketing tactics that yield higher results in terms of brand awareness and reach. Online media such as online newspapers encompasses enough audience reach to various business PR.
Small businesses seem aggressive to promote their business through local online marketing and develop a potential to expose business in local searches as well as to drive up traffic and conversion rates both online and in-store. While consumers have been increasingly buying products online in Nepal and are highly reliant on different digital platforms to explore the goods and services, digital marketing has become a conventional method for any business to advertise its brand to potential customers.
Educational institutions keep up with the pace as well. The Scope of digital marketing in Nepal is increasing day by day as a result of this, B-schools are now including digital marketing subjects including digital advertising and digital marketing strategy to keep students updated with the current trends in professional fields.
Although the use of digital marketing in Nepal can be labeled as the extensive association with digital channels to merely display products and get online reach, it adheres to the substantial complexities and requires multiple techniques to accomplish the true impact. Due to the swift changes occurring in the landscape of marketing, the strategies of branding and marketing need to be evolved simultaneously through constant research in order to keep up with the customers and meet the digital marketing trends.
What are the types of digital marketing trends that are already adapted as Digital Marketing In Nepal?
The Opportunities for digital marketing are growing every day and Nepal has been successful in adapting the latest digital marketing techniques contrary to many pessimistic opinions. For effective digital marketing, the organization must balance the use of various digital marketing specializations to strengthen the online presence and get potential marketing results. Here are some of the digital marketing techniques adopted by digital marketers in Nepal:
Native Advertising
Marketing Automation
Online PR
Related: Digital Marketing Course in Nepal
1. Search Engine Optimization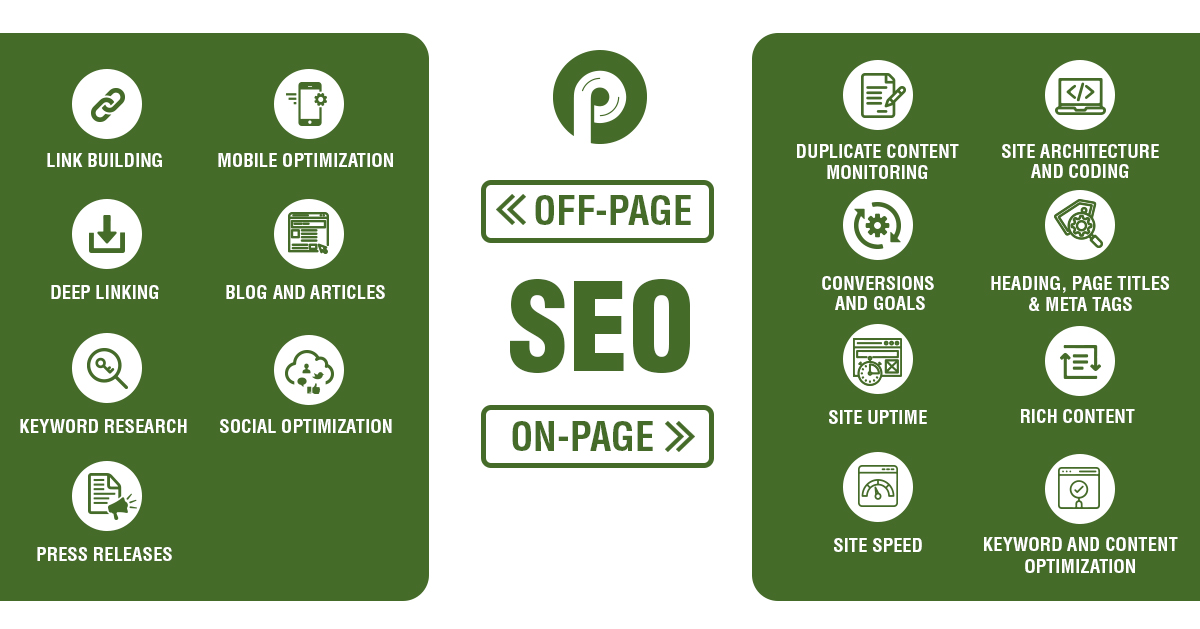 Search engine optimization (SEO) is the process of getting organic traffic to your website without making any payment by getting a higher rank in the search engine results. It is the practice of increasing online visibility when people search for the products related to your niche on various search engines like Google, Bing, Baidu, Yahoo, etc. And practiced as part of digital marketing in Nepal
As millions of people make daily searches, SEO is one of the significant aspects of digital marketing to boost the digital presence and optimize the website to make it worthy of appearing on the top pages of search results. However, due to the enormous access of web pages across the digital sphere, getting your content on the top result is one of the tough tasks. The achievement of the true potential of SEO requires the inclusion of essential factors. In a nutshell, the search engine optimized content must be original and accurate that can inform, engage and attract audiences.
There are two core SEO practices for generating organic leads to your website: On-Page SEO and Off-page SEO.
On-Page SEO determines the rank number of your website whereas Off-Page SEO influences the process of getting ranked in the search engine result pages.
i. On-Page SEO
On-Page SEO is the process of optimizing your website encompassing primary keywords into the URLs, Meta titles, Meta descriptions, headlines, and more ensuring the overall content is eloquent and well-written. By implementing On-Page Optimization, your target users who apply certain keywords to conduct daily searches related to your products and contents can be trailed towards the webpages and bring organic traffic. You can simultaneously modify the keywords or make the necessary changes if the outcome isn't up to par.
ii. Off-Page SEO
Off-Page SEO is the process of optimizing your website through the activity done outside of your web pages. It can be achieved by making a larger network with the corresponding website creators for acquiring inbound links. This procedure of directory submission involves submitting your website URLs to specific web directories to gain backlinks which helps in getting high-quality traffic. In order to build valuable links to your website, you should create content that stimulates other people to share or execute guest blogging and article submission on sites related to yours. Executing the Off-page SEO helps to achieve the number of backlinks or No/Do-follow links which assists in upgrading the rank of your website in the search results.
Considering the importance of both SEO practices, it is necessary to give equal attention to improving the Search engine optimization performance.
2. Content Marketing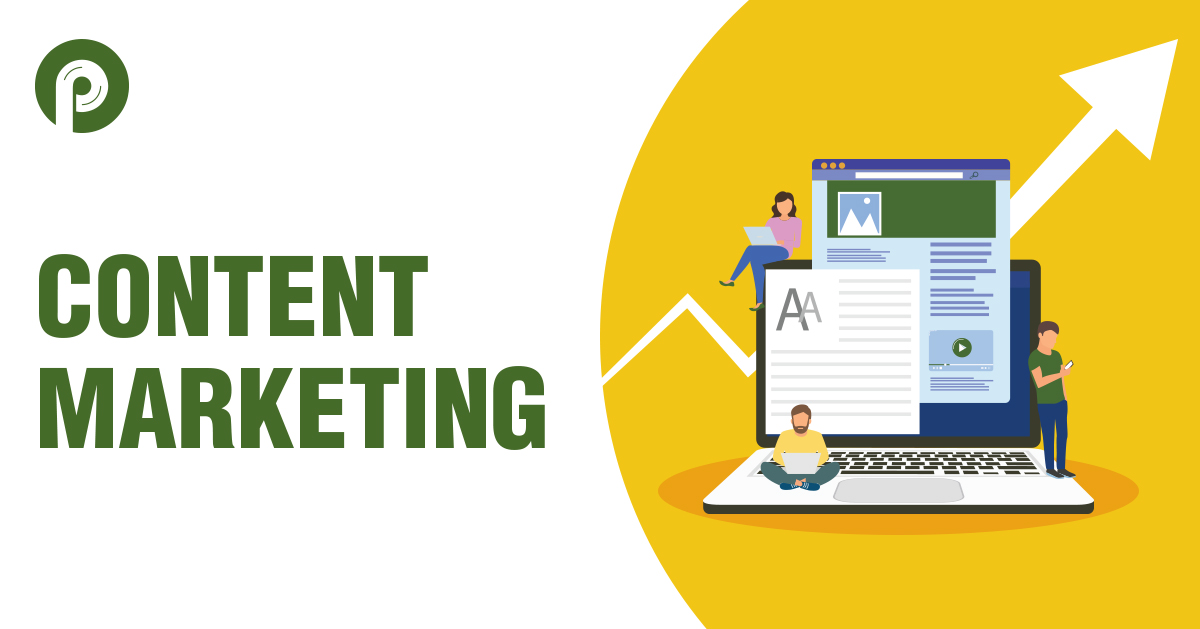 Content marketing is a marketing strategy of creating and distributing informative and engaging content to attract customers through blogs, newsletters, videos, podcasts, and other relevant creations and is also practiced as a digital marketing trend in Nepal.
The Content Marketing Institute defines content marketing as:
a strategic marketing approach focused on creating and distributing valuable, relevant, and consistent content to attract and retain a clearly-defined audience — and, ultimately, to drive profitable customer action.
It is basically a long-term strategy of consistently providing resourceful content to generate brand awareness and strengthen the customer relationship for gaining their trust and loyalty. These tactics attract potential customers, generate leads by keeping them engaged, and eventually convert them into taking sales action.
Content marketing is the crucial factor of digital marketing. As per the statistics report of mail chimp
84% of consumers anticipate helpful content from business companies.
56% of companies want to expand for content creation.
92% of marketers accept the content as a valuable marketing asset.
62% of companies produce content daily.
51% of content consumption is driven by organic search.
Benefits of content marketing in Nepal
Content is the key to customer engagement and the promotion of products in today's competitive market. With creatively structured content, businesses in Nepal can benefit in the following ways.
i. Growth in brand visibility
Creating valuable content exhibits the expertise of your business. As people are more likely to prefer informational articles comprising guidance and advice rather than reading a mere sales pitch, producing such content has a higher potential to attract genuine audiences to your business. So, one of the major advantages of content marketing is an increase in brand visibility. This helps to gain trust from the potential customers and the more valuable content you produce, the more the audience will reach out to you. Hence, content enhances the brand visibility even outside of its corporate website or traditional locations.
ii. Creation of backlinks supporting search engine optimization (SEO)
Having backlinks to your content is a powerful way to improve page rank in search engines. When another website's article is linked to your content, you are adding a backlink that entices Google to acknowledge the original content as a relevant and valuable web page. So, creating authentic blogs and articles has the power to influence other web pages to add your content links to their pages. Therefore, not only does backlinks improve your SEO, but it also increases the audience's reach to your content.
iii. Increase in conversion rate optimization (CRO)
Content marketing is the best method to increase sales and engagement rates. It can be used as a bridging tool between customers and services to provide buying guides or give products information. Including user-generated content encourages customers to stick around to your website. The useful and compelling information attached in it can indicate a positive insight into your business brand. These insightful contents ensure that readers who come across your content receive a great experience and increase the probability of them interacting with your brand which can ultimately convert browsers into buyers.
iv. Encourage social shares
At times, you've probably shared someone else's post on social media due to its immersive content. Thanks to you, the post gained more audiences. In this way, the vivid content not only precedes participation, it further encourages social sharing. Because social shares offer the quickest contribution to brand engagement and sales leads, effective content marketing is beneficial in promoting your business and gaining brand loyalty.
v. Upgrades the website for long-tail keywords
People normally use long-tail keywords to make daily searches in Google. It is a long phrase that is more specific and accurate of what exactly they want to see in the search result. Content that incorporates such long-tailed keywords responds to precise answers to the inquiry of the consumers. Thus, content with how-to guides, tips-to, and product reviews has more potential of landing visitors to their website.
vi. Attracts new customers and retains current customers
People often tend to securitize the content for its reliability and authenticity. So, your content is viewed by new customers on a regular basis. If the content is not creative and attractive enough to engage the audiences, the visitors are likely to leave the page. It's important to continue generating valuable content to retain existing customers and attract new visitors. Your content also has the potential to influence new visitors who were unaware of your brand.
Also Read: Strategic Benefits of Internal Marketing
3. Social Media Marketing (SMM)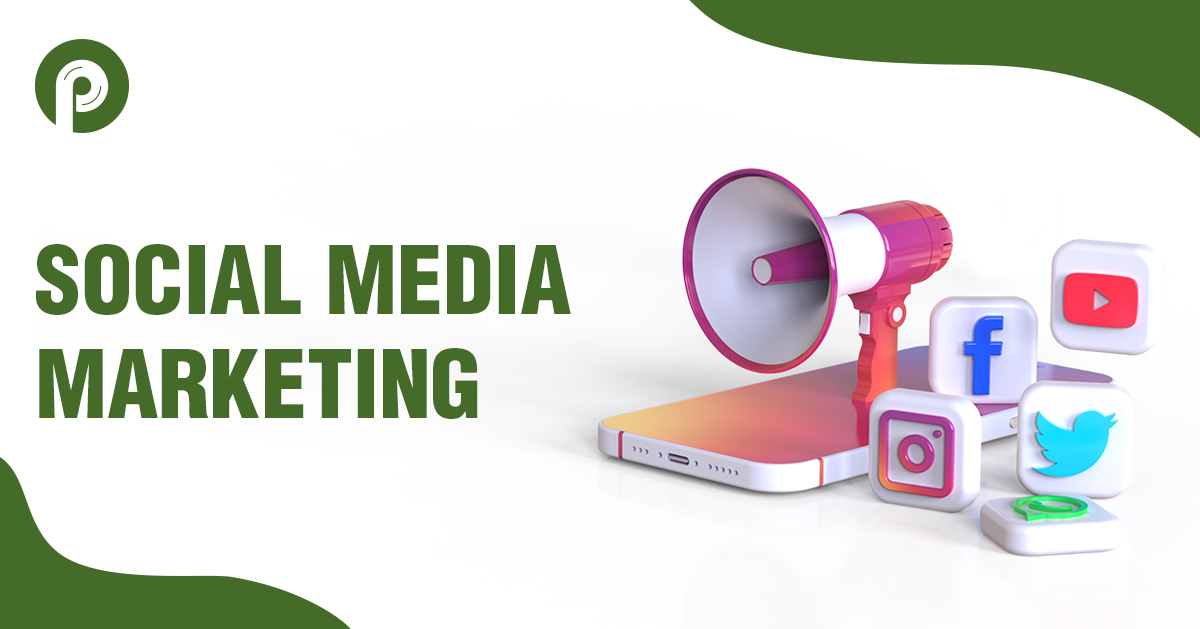 Social media marketing as digital marketing in Nepal is the act of promoting the brand by creating and sharing various content on social networking platforms. Social media marketing comprehends the activities of publishing updated videos, photos, and other engaging posts to increase customer engagement, generate traffic, and build brand awareness. Some of the popular social media platforms are Facebook, Instagram, Twitter, YouTube, TikTok, Linked In, Snapchat, and Pinterest.
As social media marketing is the dynamic method of reaching the targeted customers in a precise duration of time, using effective marketing strategies on social media has the power to lead to successful achievement of your brand's objectives.
Social media advertising bidding options
i. Cost per thousand (CPM)
Cost per thousand is an abbreviation of cost per mile where the advertising cost is calculated based on one thousand impressions. It refers to the price a marketer is willing to pay per one thousand impressions on their website after the ad is published.
The total cost paid in CPM advertising is calculated by dividing the total cost by multiple CPM rates and CPM units.
CPM= Total cost/ (impressions*1000)
CPM is one of the effective advertising methods that lead website traffic to build brand values and increase visibility. However, having a high-traffic website alone does not guarantee its quality. The CPM campaign might be displayed to the wrong audience who do not prefer purchasing your business products or services. So you are likely to pay for the ad that is giving low returns.
ii. Cost per Click (CPC) / Pay per Click (PPC)
Cost per click (CPC) is a form of online advertising where you pay the publisher each time a visitor clicks on your ad campaigns. Although your campaigns are displayed to the wider audiences based on your keywords and key phrases, you won't be charged unless they click on them.
One of the benefits of CPC advertising is the flexibility to prioritize potential customers. You have a higher chance of reaching the target audiences who show interest in your brand values. This means if you are advertising diet foods, your brand reaches accurate customers who value nutritious and healthy foods.
iii. Cost per action (CPA)
Cost per action (CPA) is one of the result-oriented advertising methods where marketers pay publishers or social media sources for certain actions executed by the visitors.
Your ad campaigns are shown to a wide array of potential audiences but you are not charged unless those visitors make conversions such as filling up registration forms, subscribing to the newsletter, or gaining website conversions. This method reflects the profitability of the ad campaign and gets decent ROI.
iv. Cost per view (CPV)
Cost per view (CPV) marketing is convenient for video advertisements. It is a bidding method where you make a certain payment based on the number of views your video receives.
CPV ads are usually included in YouTube and similar platforms. In-stream video advertisements are played before or after the YouTube video whereas In-display video advertisements are presented with clickable options along with other videos.
4. Website Development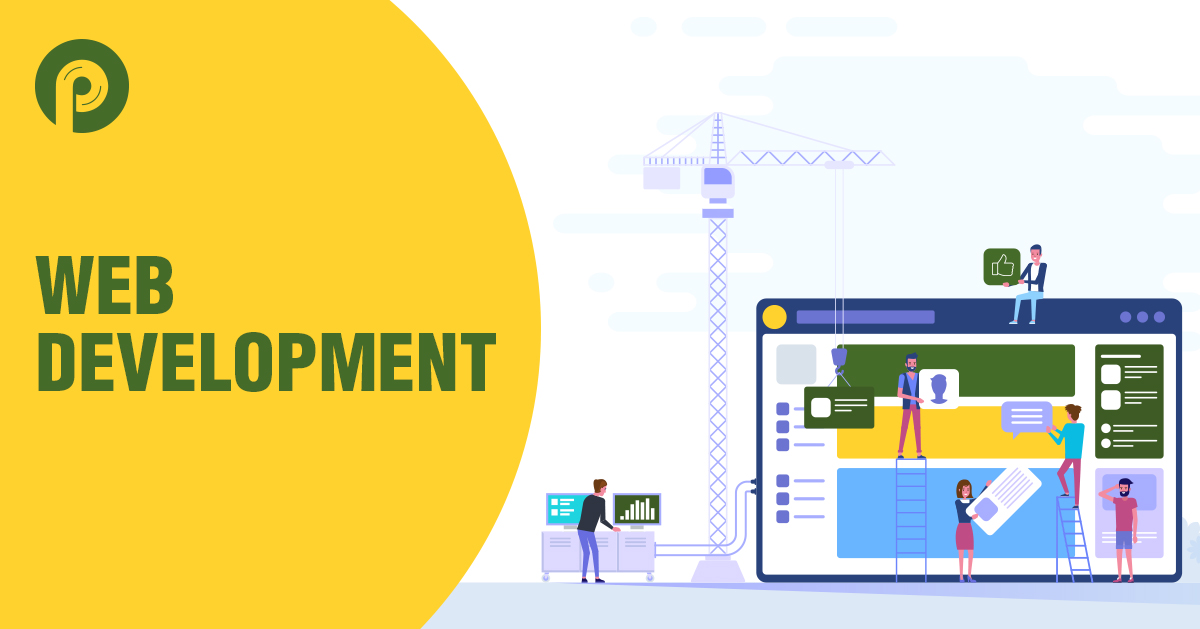 Website development refers to the tasks associated with the development and maintenance of websites. It includes the work of web pages, web programming, publishing, optimization, content management, network security configuration, and other various complex web applications. It is one of the significant platforms that helps your brand to reach wider audiences.
A website being a place of information, interaction, and addresses, a well-executed web design with clean layouts, graphics and effective content will provide consumers an excellent user experience. The outline of your website is a powerful tool to acquire marketing efforts. Every advertising campaign leads the visitors to the landing page of your website. So, it can either attract visitors to browse your business offerings on the website or fluster them to never come back based on how tailored and user-friendly it is.
5. Email Marketing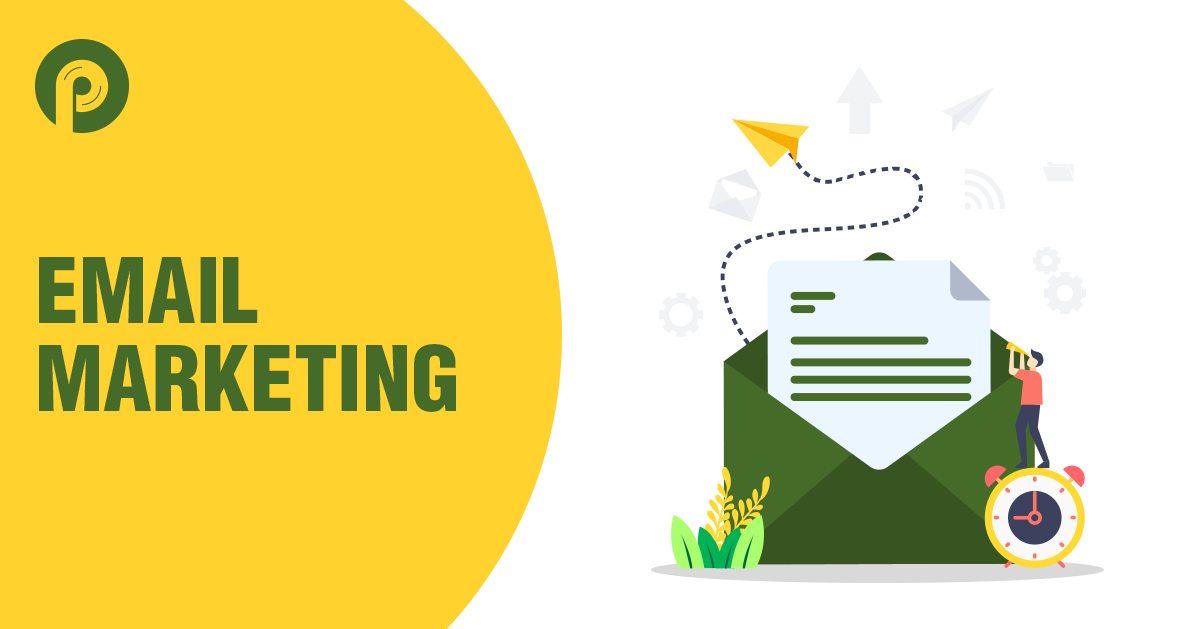 Email marketing is the direct marketing strategy of sending commercial or informational email messages to your website subscribers. It is practiced as the most effective digital marketing in Nepal and a way of advertising the available services while promoting your business products.
Besides being one of the strong pillars of digital marketing, it is also a communication tool. You can convey the deeper insights of your brand through messages or newsletters and convert the leads into a profitable funnel with engaging email marketing. Therefore, engaging email marketing is the medium of initiating actionable and relevant interactions that prompts the audience to take an instant move. The emails are useful for building powerful ties with the audiences, as well as to direct them towards your website page or social sites. Therefore, inundating numbers of futile emails will cause them to lose interest.
Here are the different types of marketing emails that we do as digital marketing in Nepal:
i. Welcome emails
As said above, sending welcome emails to the customers is the best way to appreciate their subscription and demonstrate a positive initial impression of your brand. Not only does it display a trifling message, but also makes your audience feel acknowledged and valued.
ii. Promotional emails
The objective of promotional emails is to inform the new releases of your organization. It must be precise and call-to-action oriented to get the instant gratification of driving sales. Promotional emails can be sent to excite the customers by notifying them about special offers or limited-time deals.
iii. Newsletters
Newsletters are the cost-effective medium of the marketing campaign. The email newsletters can be sent to give consistent updates on your products and services. You can share and highlight business-related information such as the milestone completed by your brand or increased statistics of sales. This kind of information helps to maintain a long-term connection with subscribers.
6. Affiliate marketing as Digital Marketing In Nepal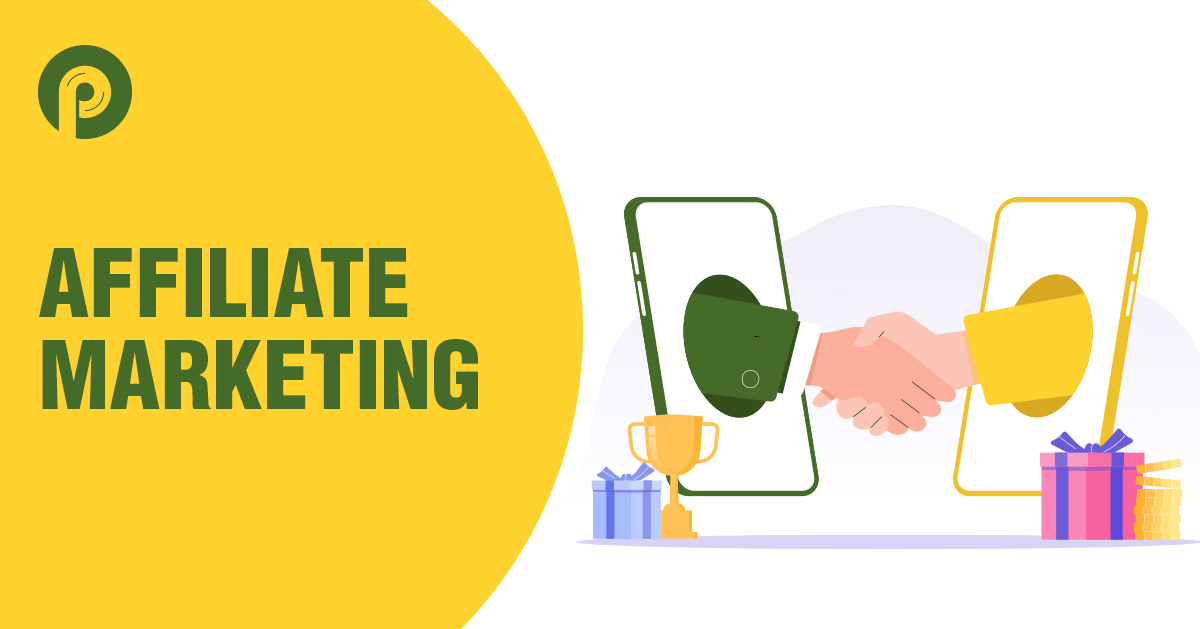 The digital world now allows anybody and everybody to earn a commission by becoming an affiliate who markets another person's or company's products. Based on the strength of the affiliate who has a substantial number of visitors landing on either their website or any other social media network/forum, he/she may simply search for a product that they enjoy and further promote that product earning a piece of the profit each time a sale is made. The number of sales is tracked via affiliate links from one website to another.
Affiliate marketing is an advertising scheme of promoting other businesses products or services on your website where the business owner rewards commissions every time the customer makes a purchase. It is a revenue-sharing model where one can work as an affiliate marketer or a retailer.
If you are looking for affiliate marketing in Nepal, don't hesitate to reach out to us. We can help you generate unique ID affiliate links, place UTM (Urchin Tracking Module) codes and help you operate your own affiliate marketing association.
7. Search Engine Marketing (SEM) / Pay Per Click Marketing (PPC)
Search Engine Marketing (PPC) is an online advertising model and done as digital marketing in Nepal where the advertiser pays a fee every time a user clicks on one of their ads. It is a method of purchasing traffic to your websites rather than doing it organically.
There is a range of pay-per-click advertising platforms which are performed as digital marketing in Nepal like Google Ads, Bing Ads, and Paid ads on various social media platforms that show your ad campaigns at the top result once the users search for certain keywords related to your business services. Although the payment is made for the top slots on the search engine results page (also referred to as SERP), a PPC campaign must entail comprehensive tools and techniques to appear in the highest rank. The ads keyword should be carefully researched and well versed with the business objective. So, the search engines allow for the top position based on the crucial factors of quality, optimized landing page, and keyword relevance of the pay-per-click campaigns. Oftentimes, the Google search engine platform charges lower than the actual price for the ad click if it acknowledges the campaign is well organized and targeted to accurate users.
The PPC campaign comprises certain actions, relatively getting conversions of purchase or email subscribers, from the users once the ad is clicked. You can track the conversion outcomes to determine the progress of the campaign and modify the quality factors if the result is not satisfactory.
8. Native Advertising
Native advertising is the marketing strategy of creating ads with ingenious grasped designs coherent to the page contents which are displayed alongside the non-paid platforms.
Its primary concept is to locate the ads in a related context to perfectly blend in with the subject of the content and provide similar value to the users. With native ads, advertisers can escort organic audiences and escalate their conversions and brand awareness.
Some of the popular examples of native ads are social media advertising where the sponsored posts are displayed on different platforms.
9. Marketing Automation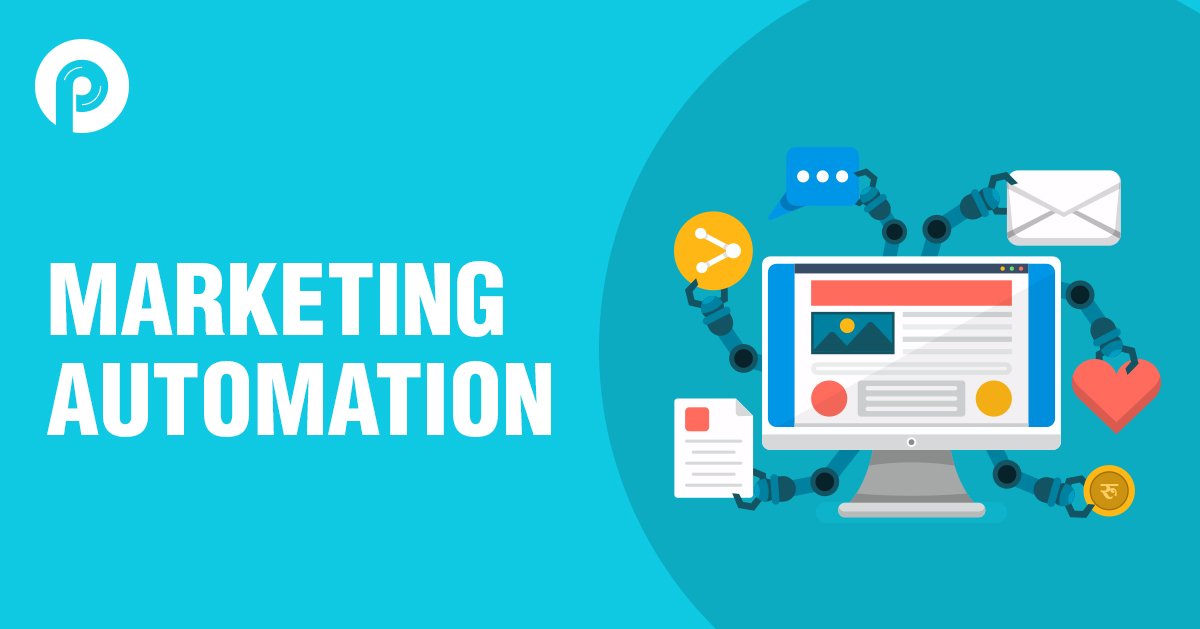 Marketing automation is the use of digital software and technology to send automated marketing messages through email or social media channels. It is used to automatically send messages once the visitor lands on one's web page or shows interest in the products.
The marketing automation tools are an effective way of maximizing the efficiency of a digital marketing campaign. The ultimate purpose of marketing automation is to gain qualified leads and connect to them instantly. So, its real-time customization with personalized messages and content helps in nurturing lead generation and converting those leads into buying customers.
10. Online PR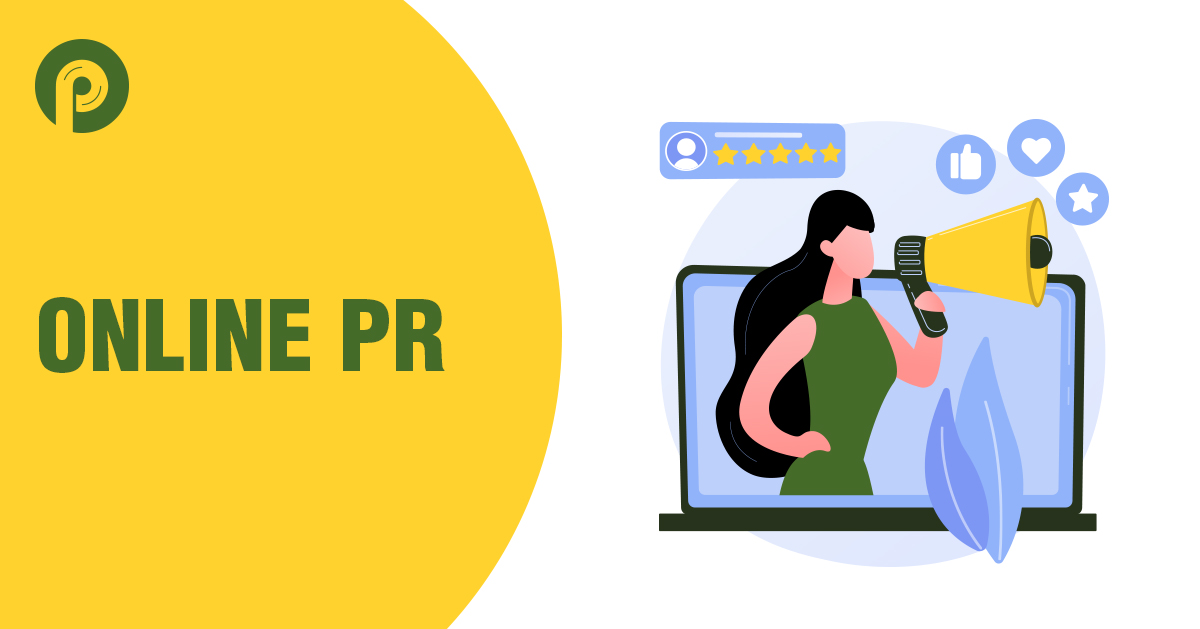 Online PR is the marketing strategy of increasing the online presence of the company. It is acquired through digital coverage in online blogs, news portals, or publications. Online PR is also practiced as digital marketing in Nepal.
Online PR is all about getting publicity with the use of high-quality links or collaborating with media experts. Featuring your business to the affiliated news websites is a method of connecting with a wider range of potential customers. Similarly, the consistent response to online reviews or queries generates productive conversation and builds a strong digital reputation.
The Digital Consumers in Nepal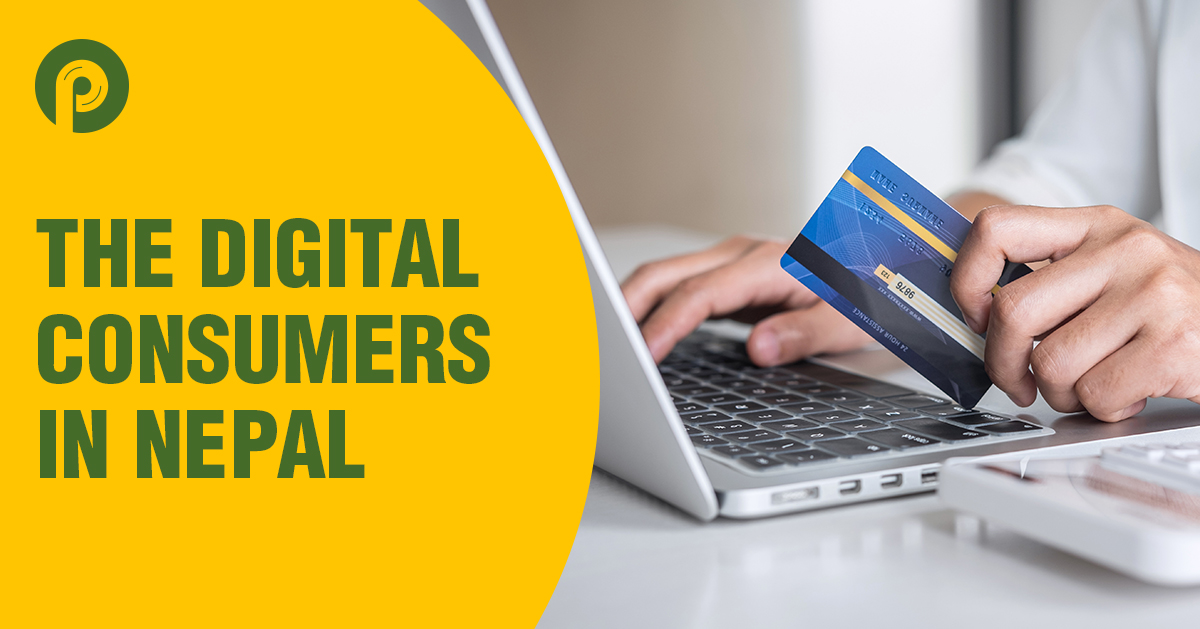 A person who buys and sells the products through the use of digital channels is known as a digital consumer. As the internet has been evolving for a long time now, it has inundated advanced methods of making even casual purchases. With millions of products available at the tip of a finger, consumers can effortlessly compare and evaluate the services before shopping online. So, to have an effective digital marketing campaign requires a proper understanding of digital consumers. It is essential to acknowledge their method of making choices and buying the products to reach the targeted customers.
There are basically two types of consumption patterns for a digital consumer in Nepal: Hedonic Consumption & Utilitarian Consumption.
Hedonic Consumption is the consumer behavior of receiving emotional experiences or pleasures after the use of the product. It is also a satisfaction acquired from the consumption of their luxurious wants.
While technological use has leveraged the buying process, the purchase decision of the consumers through digital mediums are highly influenced by the aspects of hedonic and utilitarian consumption. In the hedonic choice, the behavioral intention to evaluate and analyze the available alternatives inspires digital use before making a purchase. This consumer behavior is impacted by the intention to make the best choice and avoid the future regrets of hastily made decisions. Whereas, the requirement and applicability of the product persuade the acquisition of utilitarian consumption. Consumers are less likely to contemplate the advantages and disadvantages of each alternative due to the similar fulfillment acquired from any choice made.
Hence, these digital consumption pattern discloses useful insight into what factors of digital marketing strategies in Nepal can influence the various types of consumers.
Changing Digital Behavior in Nepal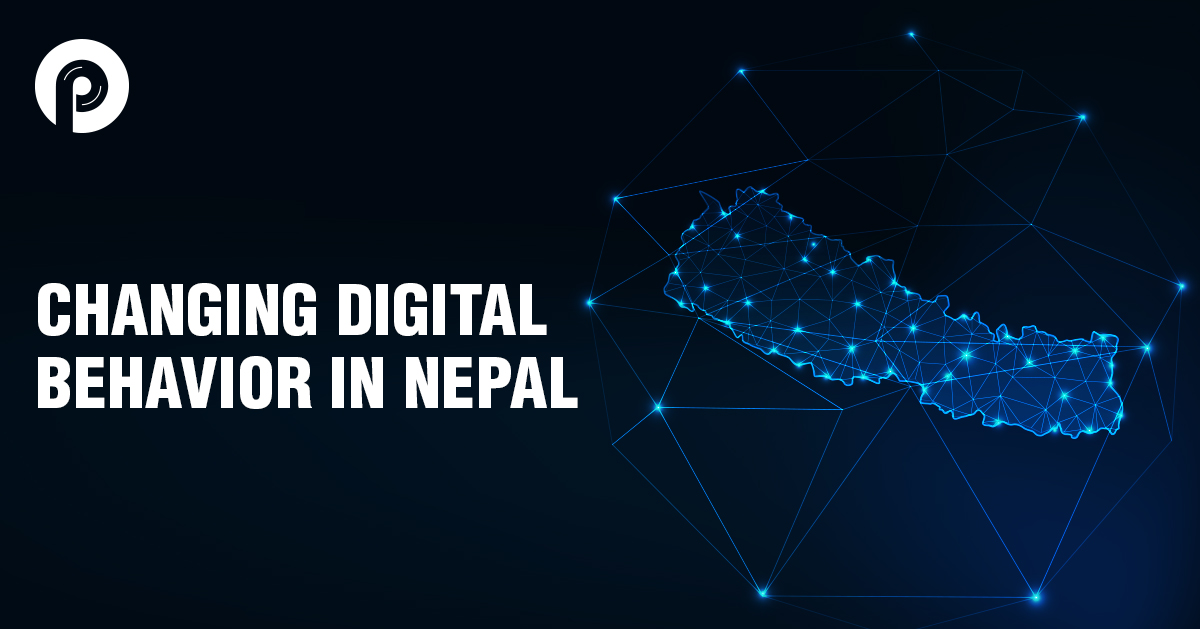 While Nepalese have accepted technology easily, there have been other behaviors that have evolved within a digital environment, including:
i. Consumer power
The comprehensive information sources enabled by digital technology have increased the power of consumers in purchasing the product. They have the ability to determine when, where, and how they engage with the brands before making a purchase decision.
ii. The rise of the prosumer
Prosumers are the consumers who produce their own goods and services. As the prosumers are increasing along with the rise in digital communication flow, rather than simply consuming products, people are becoming vocalized about those products and significantly influencing the success or failure of companies.
iii. Second screening
The extensive availability of technological gadgets has prompted second screening. Users are now multitasking with laptops, TV, and mobile phones at the same time. While people are likely to watch television and also browse through smartphones, they are enduring ample information. This impacts their consuming behavior as the chunks of information access lead to wider opinions and thoughts.
iv. Showrooming and web rooming
The growing advancement of digital consumption has influenced both showrooming and web rooming.
Showrooming is when a consumer visits a store to monitor the quality and texture of the product but purchases it online. Whereas, web rooming is when a consumer conducts research online before visiting the stores for making a final purchase.
These changes in consumer shopping behavior have stimulated brands to frequently experiment with marketing techniques to stay competitive, relevant, and profitable.
v. Liquid consumption
The access to broader information and details has influenced the liquid consumption behavior of the people. Technology has not only expanded its power but changed the ways they consume the services. They no longer want to stick around certain products for an extended duration. People are always searching for a better deal and can easily switch to other brands if the current consumption does not satisfy them enough.
Online Customer's Journey in Nepal
The online customer journey is the path customers take to search for the products and purchase them. It is the behavior of the consumer on determining how they find the item and decide to make a final action.
Understanding the online customer journey helps to recognize the method of interacting with your brand from the customer's point of view. According to Katherine Lemon and Peter Verhoef (2016), there are three stages of the customer journey that enables their decision-making:
Stage 1 – Pre-purchase
The pre-purchase stage is the first behavioral facet of customers in choosing the brand to make interactions or get associated with it. Consumers attempt to research the information about the products through reviews, advertisements, or brochures. It is a decision-making process where they identify convenient items, compare the reliability, and take action.
Stage 2 – Purchase
Purchase is the second stage of the consumer journey where they find the most applicable product after evaluating and comparing its services with others. They will be prepared to make a purchase decision amid their options.
Stage 3 – Post-purchase
Post-purchase is the final stage of an online customer's decision-making journey where they explore whether they are satisfied with the purchase of the product or not. The chances of re-purchasing the product are influenced by their experiences with the product. Their reviews can greatly impact the purchase decision of other consumers as well.
What are the benefits of digital marketing in Nepal?
Marketing has always been about connecting the right customers in the right place at the right time to make them take instant action. Digital marketing is a promotional activity that reaches wider audiences who relish your business offerings. The benefits of digital marketing in the present technological era are immense, especially in an uprising country like Nepal.
i. Cost-effective method
Many small businesses hesitate to take the help of advertising for the expansion. In comparison to the traditional marketing approach, advertising your brands through digital methods is an affordable form of marketing to even the smallest business. You can yield a high return on investment, create brand awareness on budget, increase engagement with low-cost content and receive much more flexibility. Digital marketing allows you to track the performance of the campaigns regularly and lower the amount of money if the content is not ushering as much audience as expected. The regular evaluation of its action helps to measure ROI which is not possible in traditional marketing.
ii. A wider reach of targeted audiences
Thanks to the technological advancement that has successfully connected us globally. Today, the visibility of social media posts is not limited to geographical areas. The biggest perks of operating digital marketing are exposure to global audiences.
On the other hand, getting a wider reach with no potential customers is again not the best tactic. Unlike traditional methods that don't offer control over targeting an appropriate audience, digital marketing provides brands a targeting scheme. Here, you can research and identify the groups of users who are likely to make high conversions as per the demographics.
iii. It displays measurable results
The convenience of tracking down success rates and the comprehensive result of the used marketing metrics is another reason why digital marketing is beneficial for small to larger businesses. The campaigns can either lead to larger conversions or do not make an impact at all because developing a digital campaign strategy requires a profound knowledge of online algorithms and effective methods to achieve maximum results. Digital marketing gives you complete control over evaluating the performance of the campaign. You can measure its success on a daily basis and observe the issues that need to be addressed if the campaign is not impactful. It allows you to identify weak spots and re-work the strategies to create a more relevant campaign in the future.
iv. You can divide your customer reach
Digital marketing offers specific and definite customer data than any other marketing method which helps to determine what groups of visitors are showing interest in your brand or how different age groups of people can be targeted.
While the customized campaigns can reach precise target groups, you can also make customer division. Dividing customers into smaller groups of audiences from the larger ones allows you to target the right consumers and outline the marketing content accordingly. Reaching the right party increases the possibility of making larger conversions.
v. Greater engagement
With the increase in competition and access to numerous digital channels, it takes quite a lot in keeping the audiences engaged and retaining loyal customers for a longer duration. Amidst thousands of similar businesses as yours, it is important to be their foremost choice to compete and outrank them. Thus, the best way to constantly grab the attention of the customers is to increase the engagement rate.
Effective digital marketing ensures customers are taking active participation in your activity. This can be accomplished by communicating in real-time to resolve their queries, by increasing the visibility of your social media posts, blogs, or by offering giveaways and discounts at times. The increase in engagement rate boosts interaction and sales conversions as well.
vi. Access to convenient conversions
It is crucial to create call-to-action-oriented advertisements that stimulate viewers to take an instant step. With the traditional marketing approach, the quickest action you receive from customers is a phone call or email messaging. The lead conversion after the process is very low. But digital marketing unveils immediate click links in the ads or posts to drive sales right away.
Not only does effective digital marketing offer convenient conversions but also boosts the traffic and helps to determine which of the traffic sources is delivering value. With attribution modeling in digital marketing, the way people research and buy the product can be identified which helps to determine which scheme and marketing channel impacted the consumer's decision to purchase. You can understand the needs of the consumers and these insights can be later referenced while determining which marketing strategy needs to be continued and what parts require enhancement.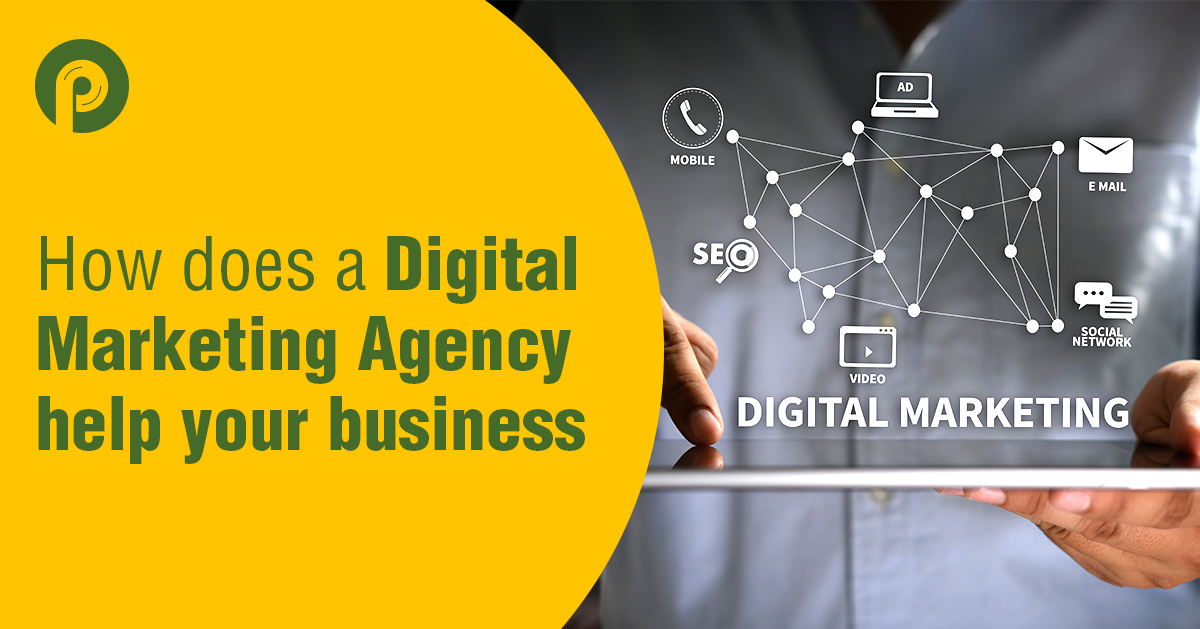 By now you have acknowledged the importance of digital marketing for your company. Especially with the gradual rise in tech-savvy consumers in Nepal, it is crucial to at least have a digital presence. To outrank similar brands in the market, your business requires effective publicity to create brand awareness and increment in online visibility. Digital marketing uses different digital channels to reach customers utilizing various skills and techniques to gain the potential outcome. From website building to engaging audiences with carefully designed graphics and blogs regularly, it might usually be time-consuming and complicated to uncover a clear vision while operating a business at the same time. A digital marketing strategist can garner a considerate and accurate digital marketing campaign that incorporates your goals and theme.
The digital marketing agency is a group of professional digital marketers who possess imperative knowledge on evolving trends and strategies of digital marketing. They follow various performance indicators depending on the different channels to creatively promote the company through paid or organic reach and skyrocket the ROI. Experts in the industry can help to arrange reliable tools and resources to gain a wider presence digitally.
Here is how a digital marketing agency in Nepal, Pedal Advertising & Digital Marketing specifically helps to achieve your marketing goals:
i. Comprehend the changing Search engine algorithms
Search engine optimization (SEO) is the marketing strategy of driving organic traffic to your website. It is required to rank your webpage at the highest slot. As search engines strive to deliver refined information to the users, it constantly changes the algorithms which directly affect the current SEO strategy. Since adapting to the consistent change of algorithms is a struggle, it makes it difficult for brands to keep up with recent trends and updates. Digital marketing agencies serve in tackling the updated algorithms. They will immediately modify the strategies to prevent your website from getting underperformed.
ii. Perform in-depth research
Before commencing the marketing campaign, it is essential to understand the consumer's behavior and the latest trends in the market. Studying the concerns of the targeted audience ushers the idea of content that actually brings an impact.
Similarly, marketing experts have a clear vision of what type of blog posts attract ample clicks, how marketing campaigns drive engagement, or what kind of modifications bring expected results. So, before planning the marketing strategy, digital marketing agencies take a deep insight into the whole context and personalize the suitable method for different kinds of digital platforms as cohesive to the needs of your audience.
iii. Increase online visibility
Because technology has advanced the operation of business into the digital approach, its online presence has been playing a vital role in attracting new visitors and staying connected with the existing customers. Even a business having the finest website cannot reach its potential audience if its online visibility is not strong.
Therefore, digital marketing agencies apply various marketing strategies to increase the visibility of the company online. Digital marketing being a key to boost online visibility and directing lead generations and conversions, a well-crafted strategy increases traffic to your website, enhances brand awareness, and raises conversion rates.
iv. Evaluate and analyze campaign analytics
Digital marketing agencies make sure the produced content and campaigns are performing well on digital platforms. As the performance of campaigns highly impacts business engagement, your campaign should be accurate and powerful to generate expected leads. The frequent evaluation of the performance allocates deeper insights and measures the effectiveness. It identifies the weak spots of the campaigns and the agency re-works on updating the strategies to create more relevant campaigns.
The 9 Steps to Digital Transformation
i. Find the advocate
A good digital campaign requires skilled marketing experts who are accustomed to the changing trends and algorithms of the digital marketing arena. So finding reliable advocates who can generate consistent ideas for the different platforms can be a driving force in achieving the desired outcomes of your business.
ii. Create an online customer journey
Identifying online customer journeys is an important approach to determine customer expectations as well as to enhance their experience. Creating the strategic customer journey outline allows you to prioritize the onboarding process of branding your products.
iii. Construct the customer experience
The opinions of the potential customers are greatly influenced by the feedback and reviews of your product. Therefore, analyze the feedback on your products and prioritize their expectations to build a strong customer experience.
iv. Map the digital toolbox
Social channels are the strength of the digital marketing of your business in creating media presence and engagement. Mapping the effective digital toolbox is the key to generating expected ROI if proper metrics and digital strategies are used.
v. Review content assets
Content assets should be created strategically in a way that influences the purpose and goals of the audiences. Reviewing each piece of content assets helps to identify what needs to be changed, updated, or removed from your website.
vi. Identify community support
It is important to make healthy connections with a brand community that shares mutual visions and values. The community support delivers assistance in solving challenges and builds an engaging presence with a joint network.
vii. Identify the strategic options
After getting proper insight into customer's behaviors and evaluating existing digital channels, you can smoothly determine the strategic options. Identifying the strategic options that incorporate your objective and consumers' needs influences a positive impact on marketing results.
viii. Create a strategy
Getting an effective plan and strategy that fits your business' key visions is an important step of digital transformation. The strategies need to be applied differently for pricing, distribution, and promotion of the products. It should be carefully designed to cater to the needs of the customers and integrate the overall plan of your business.
ix. Pause and present the strategy
Your business marketing strategy outlines the ways the marketing activities need to be implemented to reach potential audiences and meet the goal. As the market keeps fluctuating, take a pause to observe the situation and revise your strategy. Also, showcasing it to the experts can guide you for further improvements. After the final draft, present the strategy.
Frequently Asked Questions (FAQ)
Is digital marketing a good career in Nepal?
According to the most recent trends and developments in the field, digital marketing is a lucrative career option for those with a non-coding background. Anyone can start learning and implementing digital marketing concepts, all they require is a creative mindset.
How can I start digital marketing in Nepal?
Digital Marketing is a huge concept in itself. The best way to learn digital marketing is by reading relevant blogs, watching youtube videos, and most importantly implementing those concepts in real projects.
Here at Pedal, we have created an in-depth Digital Marketing Course which covers all aspects of digital marketing that will make you an expert in the field. Having a mentor while starting your digital marketing journey is a great help.
How much does a digital marketer earn in Nepal?
Technically there is no salary bar for how much you can earn through digital marketing. It all depends upon the skills one posses. However, the starting salary ranges anywhere between 25k- 40k.
Is digital marketing legal in Nepal?
Yes, digital marketing is legal in Nepal and many commercial banks are supporting the initiatives by launching a Dollar Card to help people working in this field by making their online payment journey smooth and hassle-free.
What is the scope of digital marketing in Nepal?
The scope of Digital Marketing in Nepal is huge as many companies have already adopted implementing digital marketing strategies to grow their online presence. This will create more jobs in the digital marketing field. One can start their career in any one field of digital marketing like:
SEO Analyst
Content Writer
Ad Manager (Google, Facebook, Instagram, Tiktok ads)
Copywriter
Blogging
Social Media Marketing
Email Marketing
Affiliate Marketing

Can I do digital marketing after 12th?
Yes, you can pursue a digital marketing career after completing your high school. There is no education bar if you have the required skills to help businesses grow in the digital space.
What is eligibility for digital marketing?
There is no eligibility for learning digital marketing, the only thing that requires is a creative mindset and willingness to learn.
Learn More
Pedal Group is one of the Best Digital Marketing Agency in Nepal helping you establish your business as an authority with informative, targeted content with a strategy that follows your audience and boosts your SEO efforts even further on the digital media.
We aim to disseminate what we know in subjects relating to integrated marketing including digital marketing, advertising, content creation and marketing, public relations, branding, event management, web solutions, video/photography, corporate social responsibility, etc. that might help you remain informed. Drop-in your feedback. We are happy to improve; always!